The Ultimate Weight Loss Guide – Weight Balance System
Featured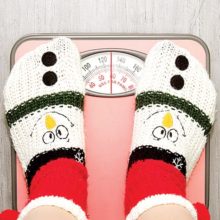 This series of articles is written for smart and determined people who don't need another "wonderful" cure but really want to get their physique back in the right shape.
In these articles I will tell you all the details of a wholesome and balanced lifestyle: healthy diet, physical activity and psychological aspects.
I'm going to share with you the secrets of my own weight loss system which helped me shed many kilograms. If you have truly decided to go through this program, then you'll need to be really self-disciplined, persistent and strong-willed to keep on following all the instructions and do it the right way.
The Weight Balance Slimming System. Introduction
In this book, I have systematized all the knowledge I gained while trying to lose weight. Over the last 10 years, I've tried and tested almost all weight loss systems known to mankind and finally established my own system which has remarkably changed my body as well as my life. As these years passed, my weight dramatically changed back and forth several times from 150 kg (331 lb) to 90 kg (198 lb)  and it was my inborn tenacity that kept me on track towards my long-awaited goal – to live a balanced and healthy life.
You can read the full article here: http://weightlosster.com/weight-balance-introduction/ 
The importance of motivation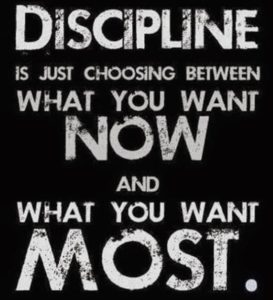 Our thoughts are material. If you have set a clear goal and go towards it no matter what comes in your way, then your organism will adjust accordingly. For instance, when you truly want to slim down, the body produces the right kind of hormones and enzymes which destroy the deposits of body fat and diminish your food cravings.
The way to the dream body starts with establishing the goal and acquiring motivation. Motivation is extremely important for anybody, because it's the key to success in anything. There are people who manage to stay on the same diet for years, but their results differ. Those who really have got rid of the annoying extra kilograms and changed beyond recognition, confessed that their motivation had always been hard as a rock.
You can read more about motivation, its huge role and ways of motivating yourself here: http://weightlosster.com/motivation-for-healthy-weight-loss/
Stage 1. Taking a U-turn
General information. Goals and objectives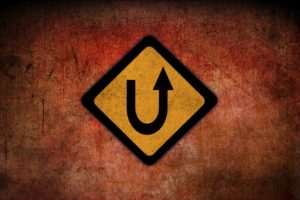 The primary goals of the first stage are to make bowel activity normal and to raise protein absorption quotient, because protein is the most crucial element for maintaining your muscular bulk. For it, we have to temporarily discharge the intestines by restricting the protein and fat consumption to a minimal physiological norm. After that, we have to stimulate the bowel activity with the help of dietic fiber and also normalize the balance of bifidobacteria which facilitate proteins absorption.
We have the next goals:
Getting rid of fats by walking, which should be an everyday aerobic activity. If you don't walk every single day, there'll be no effect.
Normalizing metabolism – you shouldn't accelerate or improve it, just bring it to its primary level which you had in your youth.
You can read more general information about the Stage 1 here: http://weightlosster.com/stage-1-taking-a-u-turn/
Nutrition characteristics
Many people think it's easier to convert somebody to another religion than to convince him/her alter his food habits. On the first phase, you have to make the basis for your wholesome nutrition.
Let's start by drastically decreasing the consumption of meat and fish to the lowest physiological norm. In addition to that, we use mainly vegetable oils to balance the intestines activity and to raise the coefficient of protein absorption. But you shouldn't stop eating proteins and fats at all! Your overall protein consumption should not be less than 50 g per day!
You can read more about the Stage 1 nutrition characteristics here: http://weightlosster.com/stage-1-nutrition-characteristics/
Physical activities
On the first stage, the main physical activity should be walking. Walking is an aerobic kind of exercising. It works best when done in the morning. Before walking, drink a glass of water. You should do it on an empty stomach. In case you walk in the evening, don't eat anything for at least an hour before the exercise.
You can read more about the Stage 1 physical activities here: http://weightlosster.com/stage-1-physical-activities/
Daily schedule
So, you've read what to eat and what activities to do during the first stage. But what your whole day should look like? How should you organize your daily routine to make this stage maximally effective? In my weight loss program, this question is covered too. I've made an everyday plan especially for the first part of this program, where I've written in details what you should do during the day and in which order. So, it will be much easier for you to organize yourself!
You can read more about the Stage 1 daily schedule here: http://weightlosster.com/daily-schedule-first-stage/
Stage 2. Acceleration
General information. Goals and objectives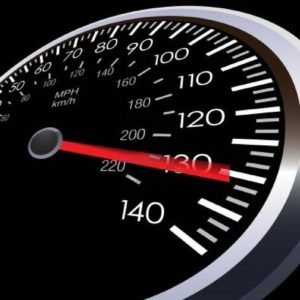 The primary goal of this stage is to get back to your optimal physiological weight.
But it's not only that! If you've managed to go through the first stage, then your determination is definitely as hard as a rock. Before you begin the second stage, you should establish your ultimate objective – your dream weight you will be totally satisfied with.
On the first stage we stopped and turned back the growth of excessive weight. Now we have to speed up our "train set", which is a bit overloaded and renovated, towards our desired goal – a fit, skinny body, harmony and happiness.
How long is this stage? It depends on your weight before starting this program. The excessive weight may differ greatly, for example, from 5 to 50 kilograms (10 – 100 pounds).
You can read more general information about the Stage 2 here: http://weightlosster.com/stage-2-acceleration/
Weight loss plateau. What to do with it?
It should be noted that the first serious troubles are likely to turn up during the second stage of the program. One of such troubles is that the more weight you lose, the slower is the overall process. So when you see that you are constantly slowing down, you begin to lose heart and become unmotivated to go further. This is particularly typical for men. Sooner or later everyone comes to a standstill, also known as the weight loss plateau, when the body gets so tired of struggling with the overweight that it responds with a downright refusal to all your attempts to make it lose just a little bit more. When people reach this point, they wonder: "Why have I stopped losing weight?"
You can read more about the weight loss plateau here: http://weightlosster.com/stage-2-physiological-treatment/
Nutrition characteristics
At stage 2 you're given more flexibility in some personal deviations from this system. You may adjust the main parts of the second stage to your customs and life conditions. For instance, if you must have water and vegetables for dinner due to your health issues, you can prepare soup out of them with some bran as crispy croutons.
Your everyday menu should include cabbage, cucumbers, radish, onion, garlic, spinach, parsley, lettuce, apples and pears, citrus fruit (especially grapefruit), blackberry, arrowwood berries, raspberry, blueberry and lingberry, cedar nuts, walnuts, almond nuts, low-fat fermented dairy products.
Also, you can eat almost all fruits that you like, but please, don't forget about apples. Include different kinds of fruit into your ration, but remember about the season factor: it's best to consume fruits in their due season. If possible, choose fruits from your geographic area.
You should avoid only bananas and grapes. They have very high sugar content that provokes a quick boost of insulin in your blood.
You can read more about the Stage 2 nutrition characteristics here: http://weightlosster.com/stage-2-nutrition-characteristics/
Physical activities
At the second stage, if you can, you should change the training routine a bit by introducing the acceleration part. This kind of interval exercising with varying speed is more efficient for healthy slimming than long walks with constant intensity.
For instance, you can do fast-paced walking with elements of jogging (100 meters of jogging and then 200-300 meters of walking). It will help you maintain your heart rate within the aerobic zone and burn fat as effectively as possible. Nowadays there are lots of varieties of special fitness watches and trackers of pulse.
Try not to exceed the higher limit of the aerobic zone. You can define it with the help of the next formula: 180 minus your age. For instance, if you're 50 years old, then your upper aerobic zone limit will be 130 beats per minute, and so, the best heart rate range for burning fat will be 120-130 beats per minute. By adding elements of slow jogging into walking you can keep your heart rate within the limits of this zone and get the biggest fat-burning output from your morning exercises.
You can read more about the Stage 2 physical activities here: http://weightlosster.com/stage-2-physical-activities/
Daily schedule
On the second weight loss stage, the daily routine changes a bit. This post is dedicated mainly to the food regime and dietic suggestions. What you should eat for breakfast, dinner and supper to make this stage most effective? What is the most optimal menu? Which supplements should you take and when? You'll find the answers here: http://weightlosster.com/daily-schedule-second-stage/
Stage 3. Completion and adaptation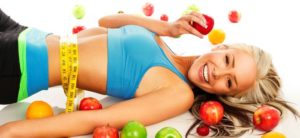 Congratulations! You've made it to the third stage. Your determination and willpower are so strong that they can be envied. If you've completed the first two stages, the third one won't be too hard for you. On this stage you finish the program – but don't think you're allowed to return to your old habits. Now, your life should be changed forever, and you'll have to adapt to it. Don't be scared. If you're not a weak person (and we're sure you're not – because the weak ones just don't manage to get to this point), you'll definitely do it! Good luck!
You can read more general information about the Stage 3 here: http://weightlosster.com/stage-3-completion-adaptation/
Sport nutrition and supplements
In this weight loss system it's strongly advised to take different nutritional supplements. Of course, only those which cause no harm to the body. Supplements can make the slimming process faster and easier, and also, provide the vitamins and minerals that are necessary for your health. In addition to that, the right supplements will give you the extra energy for exercising. So, what supplements are the best for you? You can read about them here: http://weightlosster.com/my-little-helpers/
Software, gadgets and accessories
Now there are thousands of programs, apps and gadgets which are specally designed for fitness and weight loss. I think it's reasonable to divide them into the next categories:
Internet services. I think the best one is MyFitnessPal.com
Smartphone apps. I recommend My Fitness Pal and Garmin Connect.
Personal gadgets. My favorite ones are Garmin Vivoactive sports smartwatch and iPhone 6.
You can select any apps and gadgets you may prefer. Read more about the best and most comfortable ones (in my opinion) here: http://weightlosster.com/software-gadgets-and-accessories/
Supportive practices
This weight loss system has some supportive practices which can help you during your slimming journey and make it even healthier. For example, it's great to take a contrast shower every evening. It stimulates the blood circulation and tones the muscles of your skin. During a shower, it's recommended to massage your most problem skin places with a hard loofah and channeled water sprays. Also, any moderate physical activity such as prickling, stroking and patting will help you balance your blood flow in the needed places. In addition to that, it would be awesome to take a bath with sea salt minimum one time a week. And there's much more! The full list of these practices you can read here: http://weightlosster.com/supportive-practices/
BONUS. Fat-burning strength training program
Stunning looks and a slim figure showcase the state of health of any person. And who does not dream of becoming successful?
What to do if right before the start of the swimming season you have detected some unsatisfactory features of your body? The fashion industry has yet to offer a swimsuit or swimming trunks which can conceal all the shortcomings of one's constitution. Yet do not despair, turning your body into a great shape is fully within your reach! Believe me, I know what I am talking about! I am offering a real plan to counteract excessive weight, which has been proven time and again with my own personal experience!
This awesome fat-burning strength training program can help anyone, even the most ordinary person, get the body of his or her dreams, just like from fashion magazine covers – and do it in 2-3 months! You may not believe it now, but if you follow this program, you'll achieve the body shape that will be envied by everyone around you. But nothing comes easy, and to do that, you have to follow the rules of this program strictly and discipline yourself. Many of you will feel lazy and probably will want to stop it all, but you should overcome it and move on. Struggle with yourself may be the toughest struggle – but the result will definitely worth it. Stay motivated, and never forget: you're stronger than you think!
You can read everything about this program here: http://weightlosster.com/fat-burning-strength-training/
Updated:
November 17, 2017
Author: